Essential for any pilot's electronic flight bag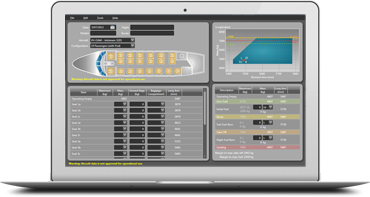 SwiftBalance is an aircraft weight & balance management system for aircraft fleet operators, charter companies and airlines. SwiftBalance digitally manages aircraft load data sheet certifications, and provides an intuitive interface to manage aircraft loading.
Developed in partnership with Five Rings Aerospace, SwiftBalance utilises digital signatures and cryptography to simplify the management of aircraft loading data across multiple aircraft, and multiple aircraft configurations.
Let's make your project amazing!
Contact us and we'll happily share our ideas about how to make your project a hit.