Our Expertise
We specialise in custom apps and software development for business.

Mobile App Development
Orbital8 has built mobile apps ranging from small consumer apps up to large enterprise apps relied on by millions of Australians.
We develop apps for iOS and Android, phones and tablets.
We are flexible and can tailor our approach to meet your needs.
Our clients choose Orbital8 because their app is crucial to their business. Orbital8 are the developers they can trust to make sure their business can grow, run smoothly and their users have a great experience.
Please get in touch, no matter whether you just have an idea for an app, an existing app you would like help with or an app design that is ready to go. We'd love to talk with you and share our expertise. Helping people make their plans a reality is what we do.
Web Application Development
Cloud-hosted web applications drive almost every business today. Often, you cannot find a product that does exactly what you want.
Orbital8 specialises in building custom web applications designed specifically to fit your needs. By developing a custom application that does things your way, you can achieve a competitive advantage and avoid the pain and inefficiency of bending your business to suit the available products.
Security breaches can be catastrophic for businesses. Many developers treat security as an afterthought and that puts you at risk. It is vital that you have robust and secure applications to protect your data.
We are experienced in building secure web applications for handling sensitive information.
The Orbital8 team are highly experienced Xamarin specialists.
Xamarin Developers
Xamarin is a leading technology from Microsoft for building native mobile apps for iOS and Android. Apps developed with Xamarin are quicker and cheaper to develop, without compromising performance, user experience, or security.
Orbital8 are a highly experienced Xamarin team. We have over 40+ combined years of experience with Xamarin in the company and have delivered many successful projects.
If you are considering using Xamarin for your app or need assistance with a Xamarin app, please get in touch, we'd love to talk.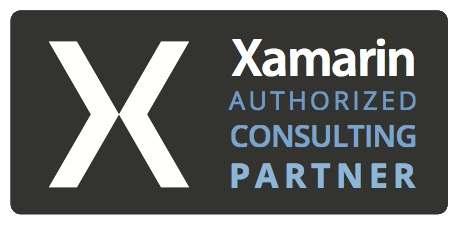 Custom Software Development
Orbital8 has many years of experience delivering enterprise grade solutions.
System integration
API development
Database design & development
Reporting design
Enhancing legacy systems
Web and Mobile Security
Orbital8 specialises in building web and mobile applications where security is a high priority.
Many of our projects have required the secure handling of sensitive data.
We have also helped many organisations fix security vulnerabilities and make security improvements. Our team have developed a best practice approach to secure software development and we're here to help.
Accessibility
Orbital8 is experienced in ensuring mobile and web apps meet accessibility standards and offer a great user experience to screen readers.
Do you know how accessible your app is?
Making your apps accessible will expand your market reach and raise your brand and it's just the right thing to do.
Let's talk about how we can help you find out and improve all aspects of your app's accessibility.
User Experience Enhancement
Whether designing a new app from scratch or undertaking a UX uplift of an existing app, Orbital8 is there to help.
Our team has a strong desire to make our apps user friendly and a pleasurable experience to work with. Our experience working on many highly used apps, as led to many insights and lessons on how to best produce a great app.
Our UX designers and partners can offer you the full range of services from UX research through to design and UX testing. We can tailor an approach to your budget and develop a plan to ensure your users are delighted by your app and find it intuitive.
Let's make your project amazing!
Contact us and we'll happily share our ideas about how to make your project a hit.