SimX is a state of the art crisis simulation platform.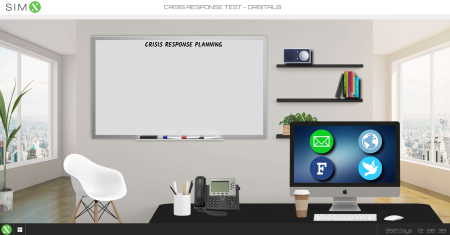 SimX is an advanced web platform that organisations can use to experience a realistic simulation of a crisis and develop processes to handle the pressure.
Developed for crisis management experts SOCOM, this platform has be used to train executives from many large organisations and government.
State of the art web technologies create a fast paced, real-time environment that simulates the pressures of a work environment as a crisis is unfolding. Participants interact with stakeholders and fellow team members to plan for, and manage the events of the crisis.
It has proven extremely valuable in preparing organisations for their worst day possible.
Let's make your project amazing!
Contact us and we'll happily share our ideas about how to make your project a hit.