The myBupa app is Bupa's flagship digital mobile asset.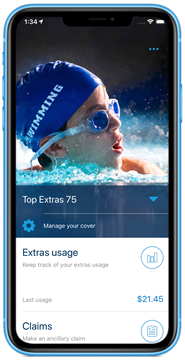 Orbital8 were chosen by Bupa Australia to develop their new iOS and Android "myBupa" mobile app because they simply "couldn't find the depth of experience anywhere else".
We were responsible for leading the development and software design of the apps that are critical to Bupa's large customer base across Australia.
The project was developed using Xamarin, chosen for its performance and flexibility. Xamarin allows a single code-base to produce native iOS and Android applications, without compromising the performance, and user experience.
The app was built to integrate with Bupa's existing business management processes and systems, and is a clear example of best practices in mobile security, and cross-platform development.
The new myBupa app, has been positively received by Bupa's customers – providing a slick, responsive and modern mobile app user experience.
Let's make your project amazing!
Contact us and we'll happily share our ideas about how to make your project a hit.